Table of Contents
Introduction to Lost Mary OS5000 Disposable Vape
Lost Mary OS5000 Flavors
Blueberry Ice
Blue Cotton Candy
Blue Razz Ice
Cranberry Soda
Juicy Peach
Kiwi Passion Fruit Guava
Pineapple Mango
Strawberry Ice
Strawberry Mango
Strawberry Pina Colada
     3. Specifications and Features of Lost Mary OS5000 Disposable Vape
     4. Conclusion
     5. FAQs
Are you on the hunt for a delicious and satisfying vape experience? Look no further than the Lost Mary OS5000 Disposable Vape by Elf Bar! This pod system is a game-changer in the vaping industry, offering a range of features that will elevate your vaping journey. In this blog, we will explore everything you need to know about the Lost Mary OS5000, including its specifications, features, and, most importantly, the delectable flavors it has to offer!
Introduction to Lost Mary OS5000 Disposable Vape
The Lost Mary OS5000 Disposable Vape is a compact and portable pod system designed for vapers who are always on the go. It is equipped with a powerful 500mAh battery, ensuring you have enough power for all-day vaping. The device has a 2ml e-liquid capacity with a top-fill design, making refilling hassle-free and mess-free. With a draw-activated firing mechanism, you can enjoy your favorite flavors without the need for pressing any buttons.
Lost Mary's Best-Tasting Flavor
Lost Mary offers a variety of stunning flavors, and choosing the best one is subjective. There's no single best flavor as it all depends on your unique preferences and cravings. The brand's reputation for outstanding flavors encourages you to explore various options rather than settling on just one. Trying different flavors is part of the fun that Lost Mary has to offer. What some may consider the best flavor might not be your favorite, and vice versa. So, indulge in the experience and discover the flavor that perfectly suits your taste buds!
Lost Mary OS5000 Flavors
Now, let's explore the mouthwatering flavors that will elevate your vaping experience to a whole new level!
This flavor offers a delightful combination of fresh, sweet blueberries with a refreshing icy twist. The sweet and tangy notes of blueberries are perfectly balanced with a cooling menthol sensation, creating a satisfying vape that's perfect for all-day enjoyment.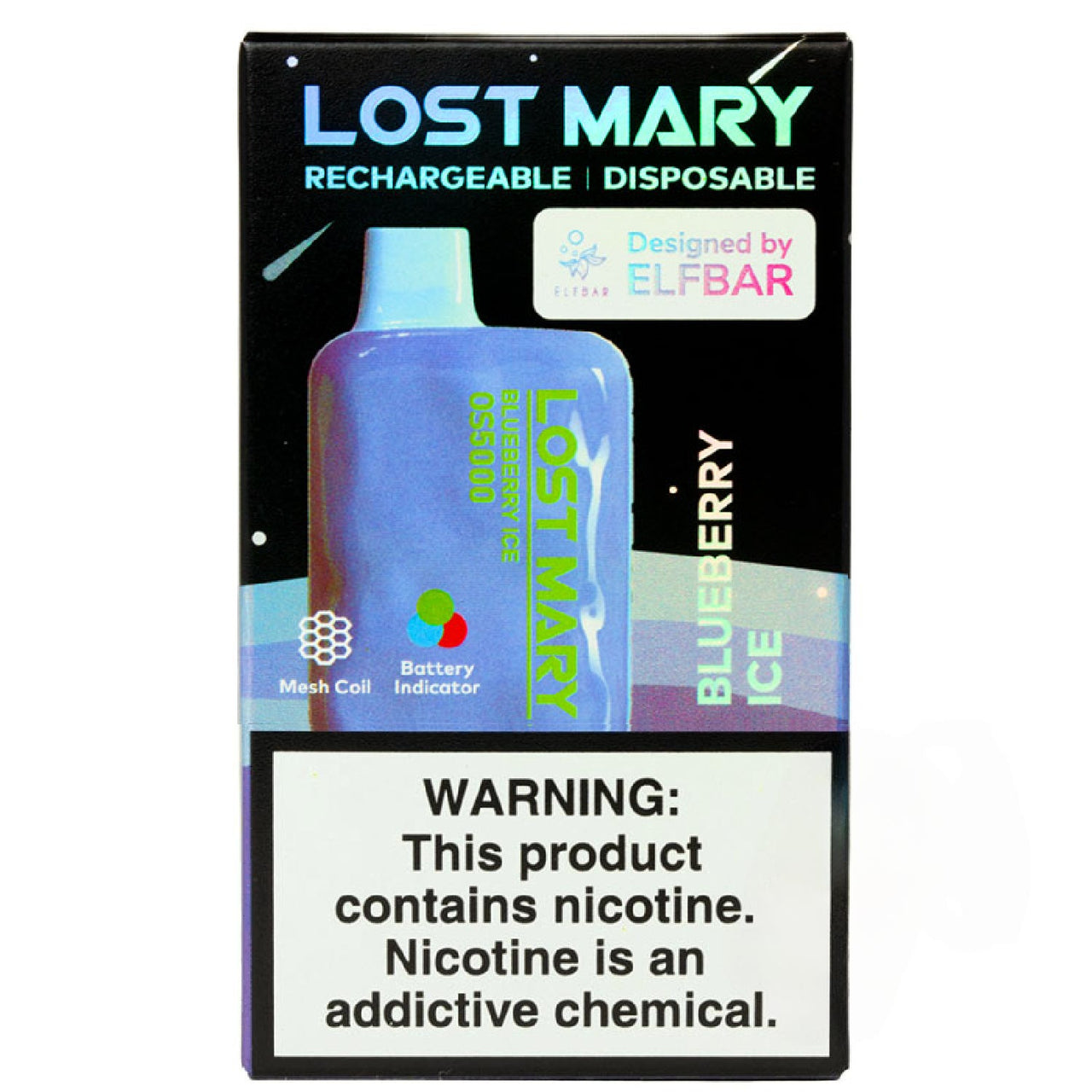 Relive the joy of the carnival with this fun and nostalgic flavor. The Blue Cotton Candy vape captures the essence of fluffy and sweet cotton candy, invoking memories of fun-filled days at the fair. It's a treat for vapers with a sweet tooth, providing a delightful sugary vape experience.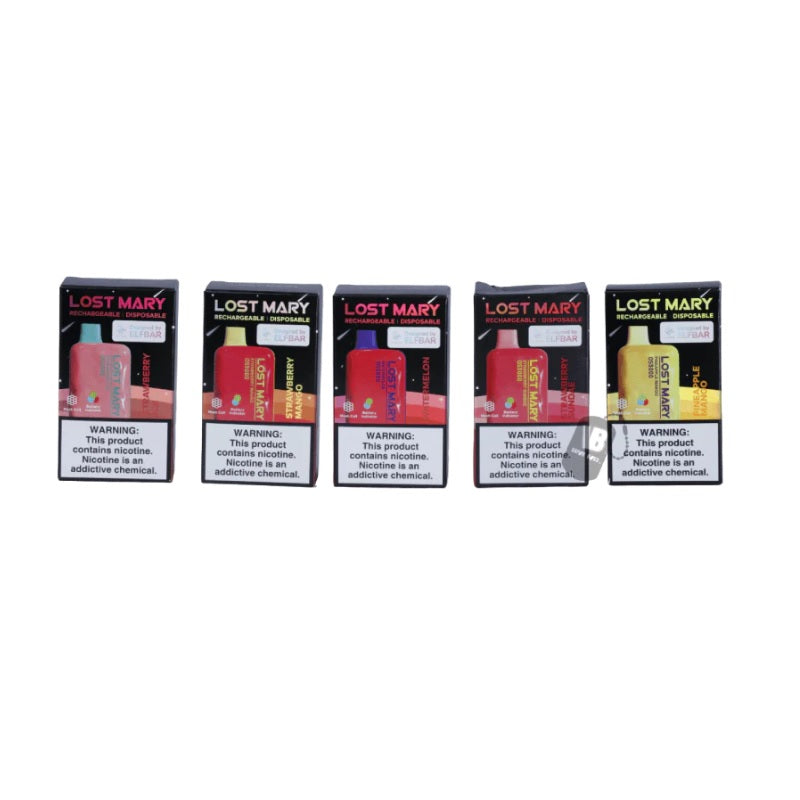 Fans of blue raspberry candies will love this flavor. The bold and tangy taste of blue raspberry is complemented by a refreshing menthol finish, delivering a harmonious and delightful vape experience that's both fruity and cool.
Quench your thirst with this zesty and refreshing flavor. The tartness of cranberries blends seamlessly with fizzy soda undertones, creating a vape that's both tangy and effervescent. It's a unique flavor choice for vapers who enjoy a little twist in their vaping experience.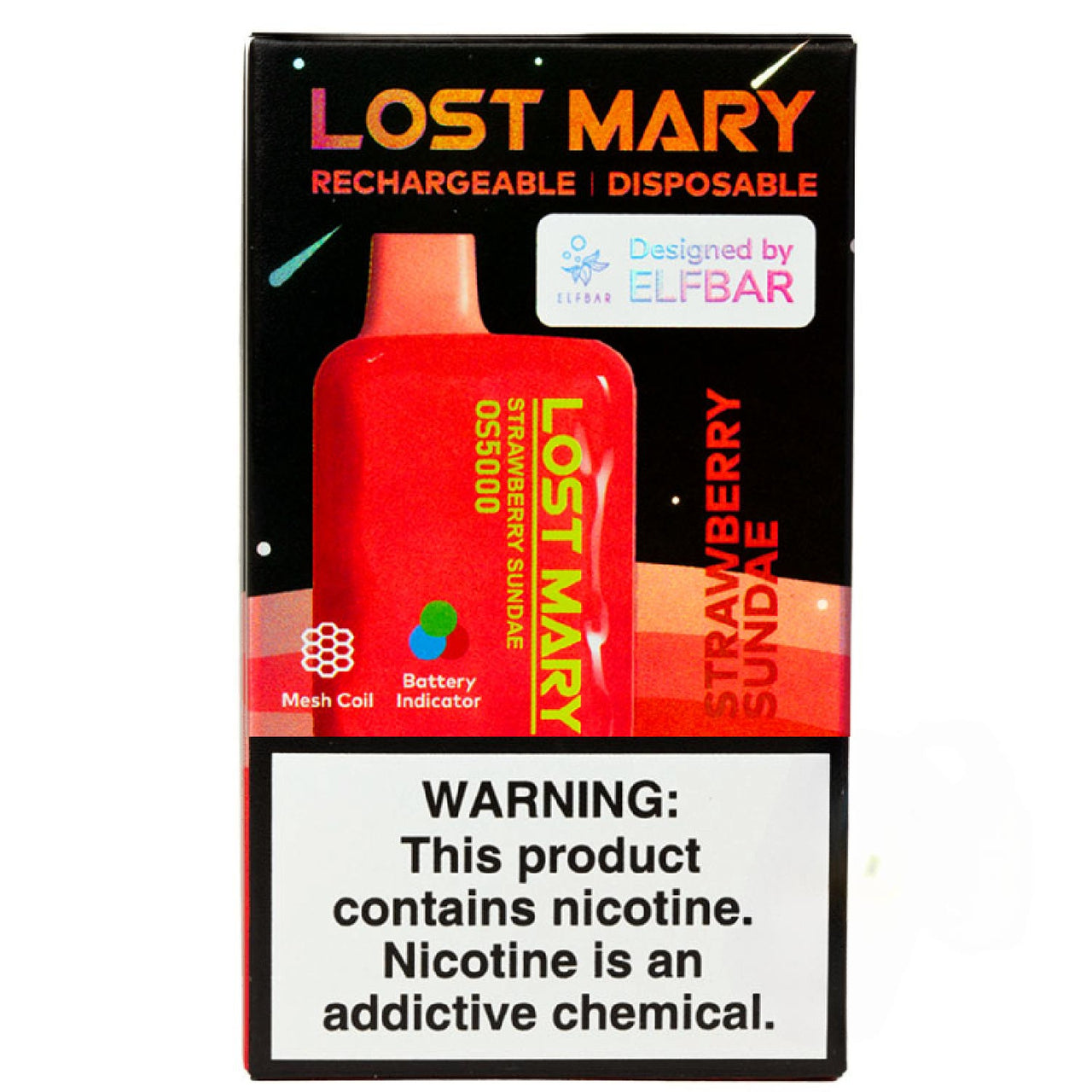 Experience the lusciousness of ripe and juicy peaches with every inhale. The Juicy Peach flavor is a celebration of the natural sweetness and juiciness of this beloved fruit, delivering an authentic peachy vape.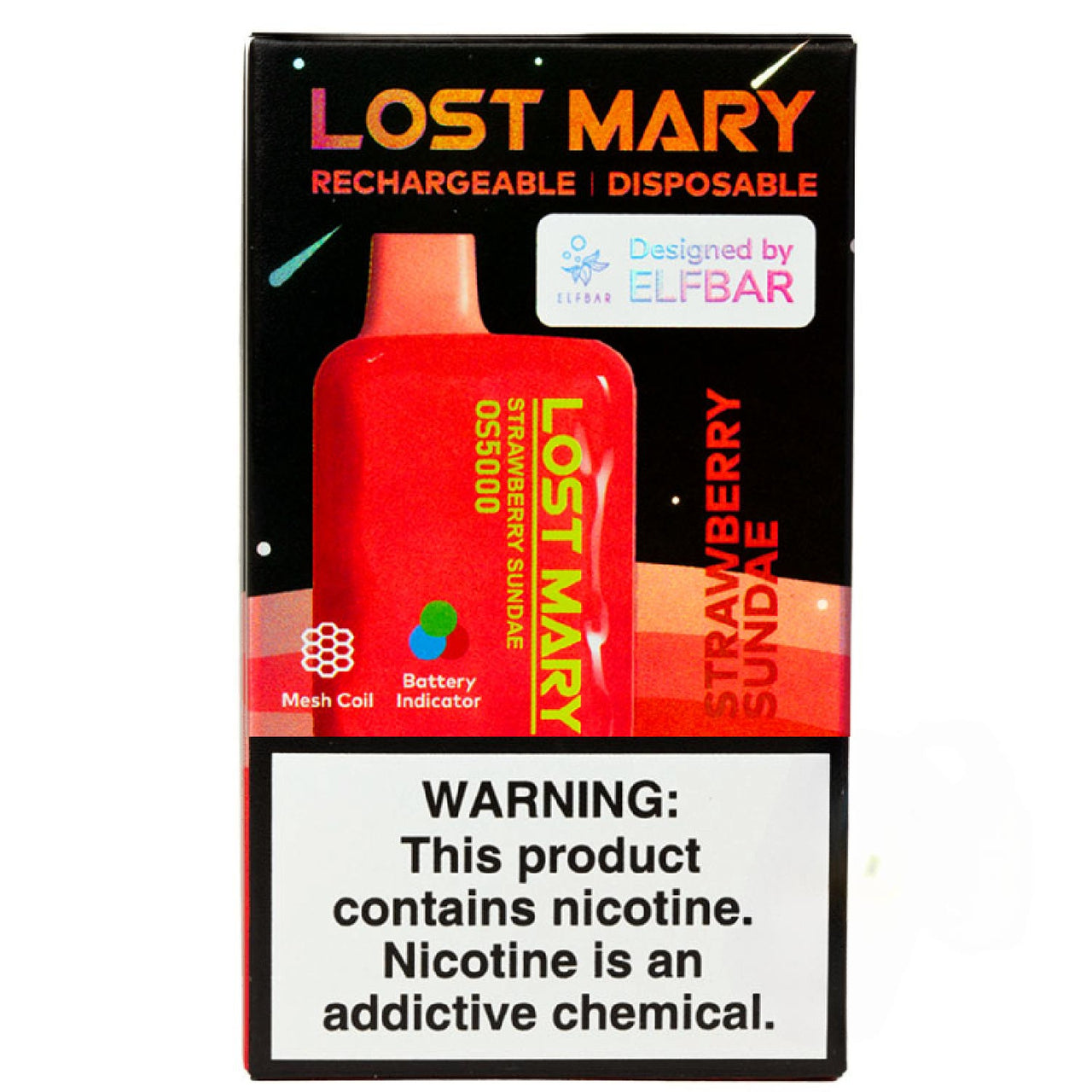 Transport yourself to a tropical paradise with this exotic blend. The combination of kiwi, passion fruit, and guava delivers a burst of tropical goodness, invoking images of sunny beaches and refreshing cocktails.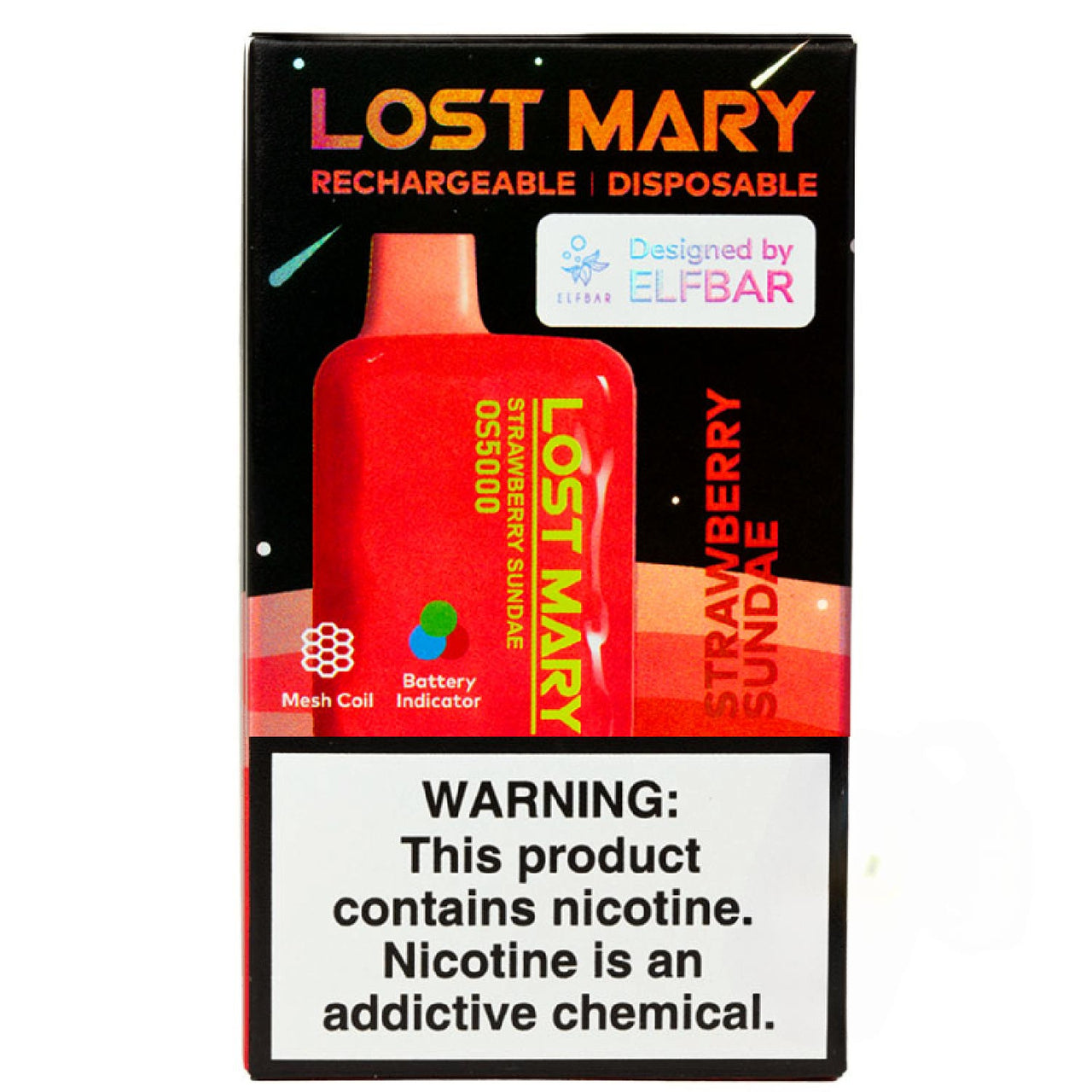 Embark on a tropical fruit adventure with this flavor. The juicy and sweet pineapple meshes harmoniously with the ripe mango, offering a burst of fruity sweetness that's reminiscent of sipping a tropical cocktail on a beautiful sandy beach.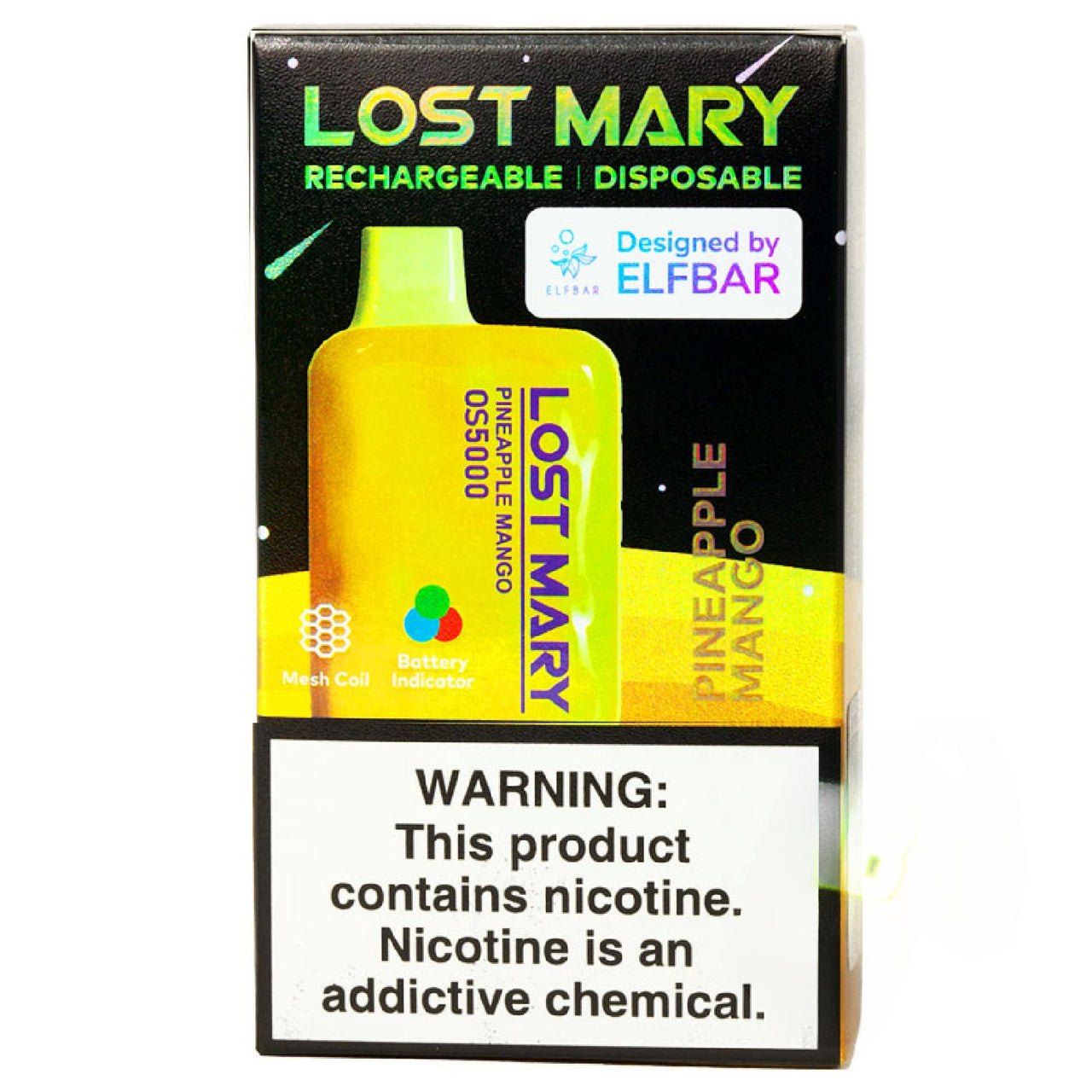 The classic and timeless Strawberry Ice flavor is a crowd-pleaser for its simplicity and deliciousness. Enjoy the sweet and succulent taste of ripe strawberries, enhanced by a cooling icy sensation.
The Strawberry Mango flavor is a symphony of fruity delights. The sweetness of strawberries harmonizes with the tropical notes of mango, creating a vaping experience that is both refreshing and satisfying.
Indulge in a taste of the tropics with the Strawberry Pina Colada flavor. Immerse yourself in the creamy coconut and pineapple blend, with a hint of strawberry sweetness that will whisk you away to a beachside paradise.
Take your taste buds on a vacation with this tropical delight. The creamy coconut and pineapple blend is complemented by a hint of strawberry sweetness, transporting you to a beachside paradise with every inhale.
Each flavor in the Lost Mary OS5000 lineup offers a unique and satisfying vaping experience. From the classic fruity favorites to the exotic tropical blends, there's something to suit every vaper's taste preferences. Whether you're in the mood for something refreshing, sweet, or tangy, the Lost Mary OS5000 flavors have got you covered for a vaping journey like no other.
Specifications and Features of Lost Mary OS5000 Disposable Vape:
Let's take a closer look at the specifications of the lost mary disposable vape:
Battery Capacity: 500mAh
E-liquid Capacity: 2ml
Nicotine Strength: 5%
Puffs: Up to 5000
Charging Port: Type-C
Integrated Rechargeable Battery
Conclusion:
With the Lost Mary OS5000 Disposable Vape, you can embark on a vaping journey filled with delicious and satisfying flavors. From classic favorites to tropical delights, the range of flavors offered by the Lost Mary OS5000 will cater to every vaper's taste buds. So, why wait? Grab your Lost Mary Disposable Vape and explore these delectable flavors for a vaping experience like no other!
WARNING: This product contains nicotine. Nicotine is an addictive chemical.
FAQs:
Que: What is the nicotine strength of the Lost Mary OS5000 Disposable Vape?
Ans. The Lost Mary OS5000 Disposable Vape comes with a nicotine strength of 5%, which is equivalent to 50mg. This nicotine concentration is known for providing a strong and satisfying nicotine hit.
Que: Is the Lost Mary OS5000 safe to use?
Ans. The Lost Mary OS5000 Disposable Vape is designed with safety in mind. It features protection against overheating and short-circuiting, ensuring a secure vaping experience. However, it is essential to handle the device responsibly and keep it out of reach of children and pets.
Que: How long will a Lost Mary OS5000 last?
Ans. The Lost Mary OS5000 pod system offers up to 5000 puffs before needing to be disposed-of or replaced. The number of puffs can vary depending on the user's vaping habits, but generally, it is designed to provide a long-lasting vaping experience without the need for frequent refills or recharges.
Que: How to Charge the Lost Mary OS5000?
Ans. To charge the Lost Mary OS5000 pod system, you can use the included Type-C charging cable. Simply connect the Type-C end of the cable to the charging port of the device, and the other end (usually USB) to a suitable power source, such as a computer USB port or a wall adapter. The LED indicator light on the device will show the battery level and will indicate when it's fully charged.
Que: What is the battery life of Lost Mary OS5000?
Ans. The Lost Mary OS5000 pod system is powered by a 500mAh battery. The battery life can vary depending on factors like usage patterns, the frequency of vaping, and the power settings. However, with a 500mAh battery capacity, it should provide ample power for most vapers to last throughout the day on a single charge.